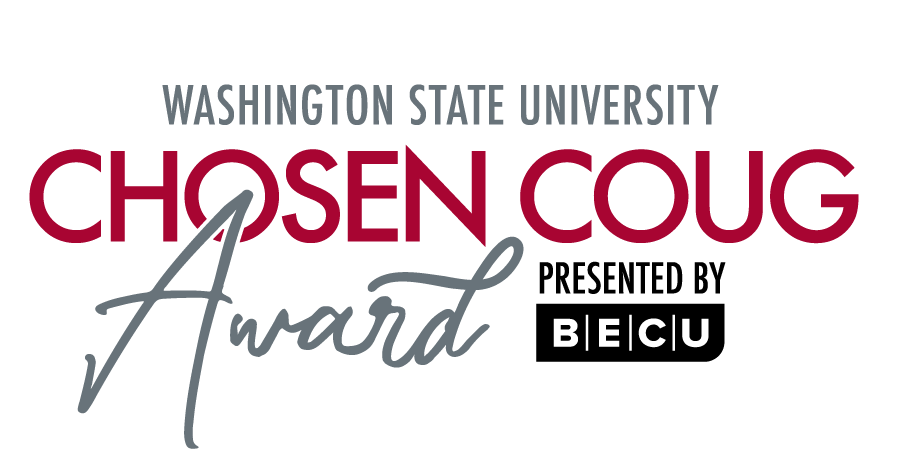 Chosen Cougs are part of our Cougar Family.
For nearly 70 years, we've recognized parents and family members who have made a distinct impact on their child's collegiate experience at Washington State University. WSU students' parents, advocates, and chosen family are all celebrated as part of the Cougar Family.
If you have someone special in your life who has had a positive impact on your WSU experience, we want to hear about it! Chosen Cougs can be anyone—from parents, siblings, and other family members, to neighbors, friends, mentors, etc. 
We are now accepting nominations for the Spring 2021 Chosen Coug Award. The deadline to submit a nomination is Tuesday, March 2.
Submit Your Nomination
All currently enrolled WSU students are welcome to submit a nomination. Nominations are reviewed by a committee and focus on efforts and actions made during the student's enrollment at WSU. Efforts or actions prior to the student's enrollment are not considered.
Top nominees will receive a thank-you box with WSU swag. They will also be invited to a virtual reception with their WSU students, where we will announce the winner of the Chosen Coug Award. The ceremony is part of Spring 2021 Family Weekend and is scheduled for Sunday, April 11 from 11:00 a.m.–noon. Finalists and their nominators will receive their virtual invitation via email. 
If you have questions, please email the Division of Student Affairs at student.affairs@wsu.edu.
2020 Awardees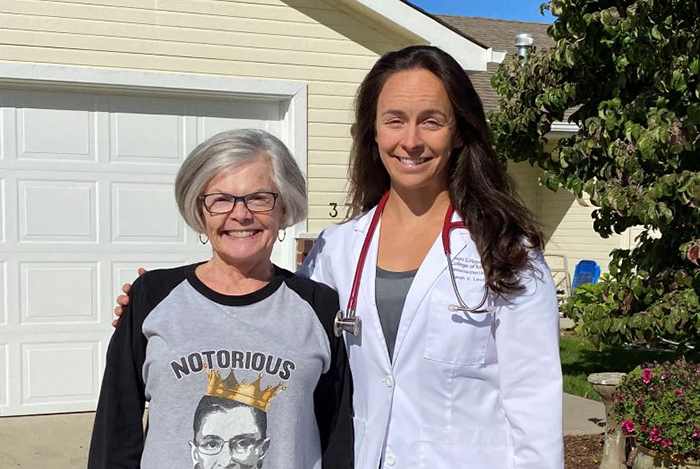 Fara Snyder, Fall 2020
Fara Snyder was awarded the inaugural 'Chosen Coug Award' in Fall 2020. Her nominator, Sarah Lewis, describes Fara as a person whose "generosity and gracious character are without parallel."
Sarah, a medical student at WSU Spokane, says that Fara is her husband's father's cousin and that they had only met in person one time before Fara offered her a place to stay when she moved to Spokane to start school.
Fara welcomed Sarah and her two dogs into her home, would not accept compensation, and went above-and-beyond in her support. A few of Fara's acts of generosity include taking care of Sarah's dogs when she travels to the Tri-Cities for clinicals, prepping coffee and making dinner, helping Sarah practice clinical skills, and inviting her to socialize when she needs a break.
"Fara makes it clear that she only wants me to take care of myself and my family, and to focus on becoming the best doctor I can be," Sarah said. "She is truly courageous. Her encouragement of me in my pursuit of becoming a doctor at WSU and her unconditional kindness mean more to me than I will ever be able to express."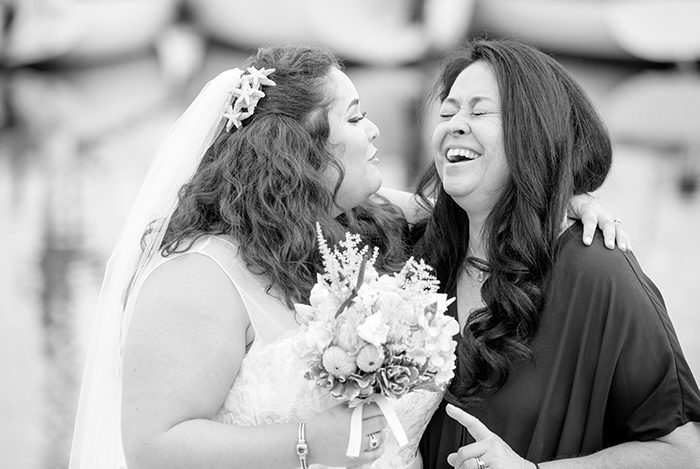 Rebecca Kallman, Spring 2020
Rebecca has not only made an impact on her daughter's life at WSU, but she's also been a positive influence on her daughter's friend's lives. "In addition to serving as my mother, she has gone above and beyond the call of motherly duties to be a surrogate mother to my friends in Pullman. She sends letters and gifts to my friends who are not as supported as I am, and by doing this, she has truly changed how my friends see themselves and in turn, it has positively impacted their time at WSU."
Rebecca would come down to Pullman for Thanksgiving to host, she would have her daughter invite friends and peers who couldn't go home to celebrate with their families. She has helped her daughter along with others financially and has always been supportive of their hard work while getting their graduate degree."My friends and I often struggle financially and emotionally due to the struggles of graduate school.  Realizing these stressors, she has sent my friends money for groceries and has helped them with going to academic conferences even when she does not personally have the funds."
Mama K, as everyone calls her is "truly the embodiment of the Cougs helping Cougs spirit."