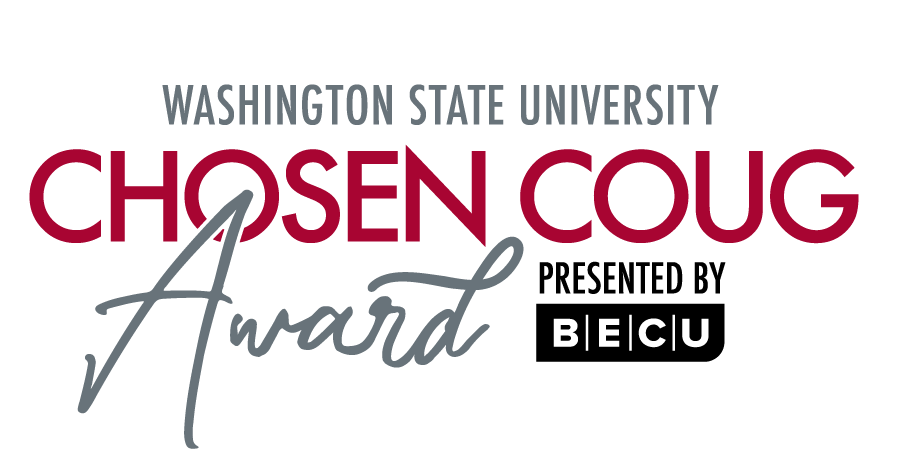 Chosen Cougs are part of our Cougar Family.
For nearly 70 years, we've recognized parents and family members who have made a distinct impact on their child's collegiate experience at Washington State University. WSU students' parents, advocates, and chosen family are all celebrated as part of the Cougar Family.
If you have someone special in your life who has had a positive impact on your WSU experience, we want to hear about it! Chosen Cougs can be anyone—from parents, siblings, and other family members, to neighbors, friends, mentors, etc. 
Nominations are now open for the Fall 2021 Chosen Coug!
Nominate your Chosen Coug here. Nominations are due September 20. 
Congratulations to Leo Calderon-Sandoval, the Spring 2021 Chosen Coug winner!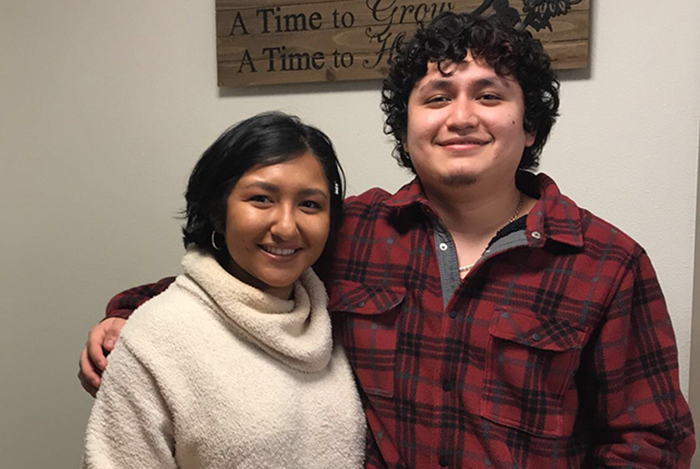 Leo Calderon-Sandoval
Leo Calderon-Sandoval, a junior at WSU Pullman, was awarded the Spring 2021 Chosen Coug Award. He was nominated by his twin, Diana, who is a senior at WSU Pullman.
Diana said that Leo "has been my rock ever since we were little" and that his support has been especially important since they do not have other family in Washington state.
When they first started at WSU, Diana remembers that Leo made a point to invite her to hang out with him and his friends so that she could build a community. "We would ride around WSU on our bikes," she said. "That is perhaps my first fun memory of WSU."
Later, Diana became an RA. She did not have a car at the time, but Leo always was there to provide a ride to the store or a doctor's appointment if she needed it. "Even though he had his own life to worry about, he always made sure I was okay," she said. 
After returning to Pullman from an internship, Diana did not have a place to stay. Leo did not hesitate to offer his apartment. Later, she found out that he started putting money aside for her rent in case she ever needed it.
"Every time I struggled to figure out what major to choose, or what career path to take, he always encouraged me to do what I wanted to do," Diana said. "Because of his constant care and support, I was able to focus on school. I want him to know just how appreciated he is, and that without him, I would not be graduating from WSU this spring with not only one, but two degrees."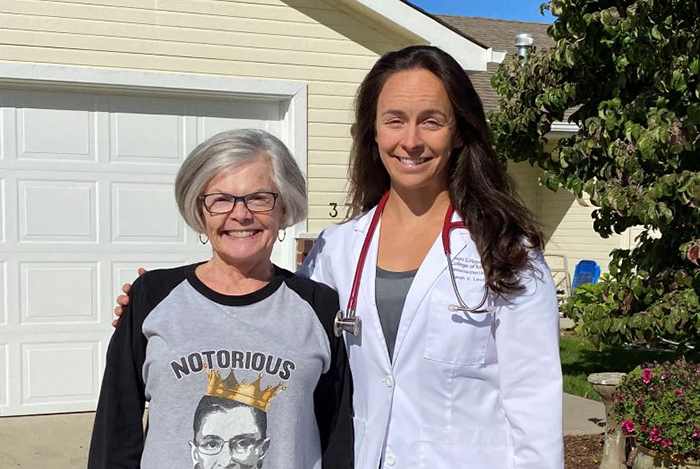 Fara Snyder, Fall 2020
Fara Snyder was awarded the inaugural 'Chosen Coug Award' in Fall 2020. Her nominator, Sarah Lewis, describes Fara as a person whose "generosity and gracious character are without parallel."
Sarah, a medical student at WSU Spokane, says that Fara is her husband's father's cousin and that they had only met in person one time before Fara offered her a place to stay when she moved to Spokane to start school.
Fara welcomed Sarah and her two dogs into her home, would not accept compensation, and went above-and-beyond in her support. A few of Fara's acts of generosity include taking care of Sarah's dogs when she travels to the Tri-Cities for clinicals, prepping coffee and making dinner, helping Sarah practice clinical skills, and inviting her to socialize when she needs a break.
"Fara makes it clear that she only wants me to take care of myself and my family, and to focus on becoming the best doctor I can be," Sarah said. "She is truly courageous. Her encouragement of me in my pursuit of becoming a doctor at WSU and her unconditional kindness mean more to me than I will ever be able to express."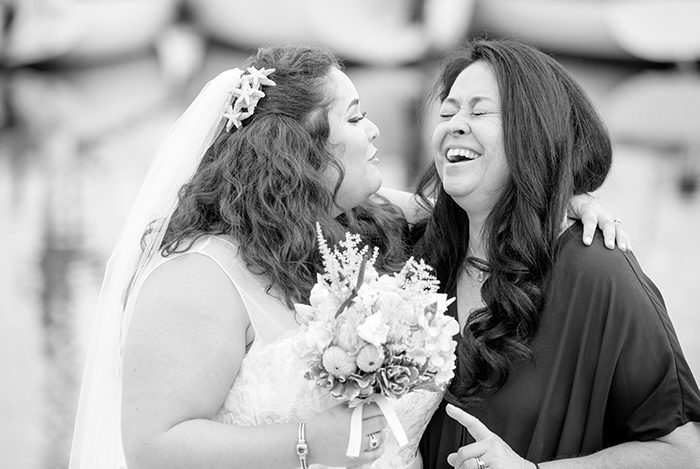 Rebecca Kallman, Spring 2020
Rebecca has not only made an impact on her daughter's life at WSU, but she's also been a positive influence on her daughter's friend's lives. "In addition to serving as my mother, she has gone above and beyond the call of motherly duties to be a surrogate mother to my friends in Pullman. She sends letters and gifts to my friends who are not as supported as I am, and by doing this, she has truly changed how my friends see themselves and in turn, it has positively impacted their time at WSU."
Rebecca would come down to Pullman for Thanksgiving to host, she would have her daughter invite friends and peers who couldn't go home to celebrate with their families. She has helped her daughter along with others financially and has always been supportive of their hard work while getting their graduate degree."My friends and I often struggle financially and emotionally due to the struggles of graduate school.  Realizing these stressors, she has sent my friends money for groceries and has helped them with going to academic conferences even when she does not personally have the funds."
Mama K, as everyone calls her is "truly the embodiment of the Cougs helping Cougs spirit."