Chosen Cougs are part of our Cougar Family.
For nearly 70 years, we've recognized parents and family members who have made a distinct impact on their child's collegiate experience at Washington State University. WSU students' parents, advocates, and chosen family are all celebrated as part of the Cougar Family.
If you have someone special in your life who has had a positive impact on your WSU experience, we want to hear about it! Chosen Cougs can be anyone—from parents, siblings, and other family members, to neighbors, friends, mentors, etc. 
---
Spring 2023 Nominees Brunch
Saturday, April 1 | 10 - 11:00 a.m. |  Pullman Campus
Finalists and their nominees will be invited to a celebratory brunch, with delicious food and plenty of Coug spirit. The winner must be present and will be announced during the event.  
Previous Chosen Coug Winners
John and Kimberly Smith
Nominated by Jackee Smith
Both my parents deserve to be the Chosen Coug because they aren't just two separate people, they are one team. I wouldn't be okay this semester if it wasn't for both of them. They put their own lives aside to make sure that I can get through to graduation and that I don't drown under the pressure. They worry and they cry over me. But they also laugh and support me from the sidelines. My mom and dad are everywhere in every aspect of my life, and nominating them for Chosen Coug is the least I can do to say thank you.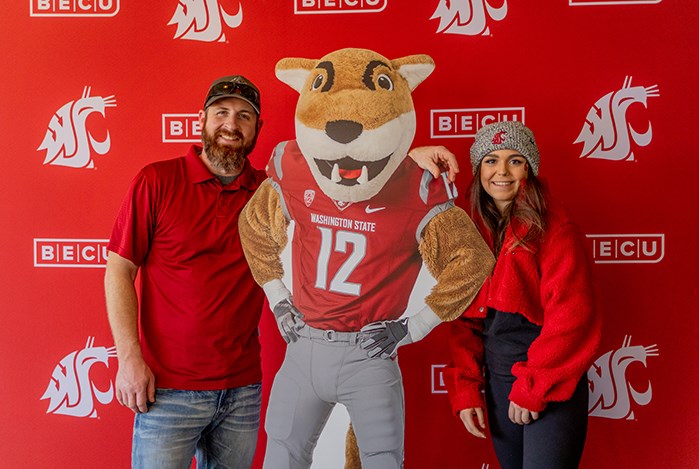 Brandon Borcher
Nominated by Alexis Curcio
Student Alexis Curcio nominated her brother Brandon Borcher who stepped in as a father figure when he was needed the most, after the loss of their father. Alexis writes: Even as a busy working father, my brother still has the motivation to call me while he's at work and home to help me remember that it is not just my mom that remembers I'm away at school and I am not totally alone with where I am. My brother has always been my protector and I will always rely on him to stand up for me no matter the situation. He is my inspiration, and the closest thing I have to a father now.
Brandon has always been a Coug at heart; supporting our school since he graduated, and even still to this day, he attends the football games every chance he gets. If anyone deserves this award it is my brother Brandon because even though my father can't be here for dad's weekend, Brandon is still going to show up, but not just for one weekend-but my whole life.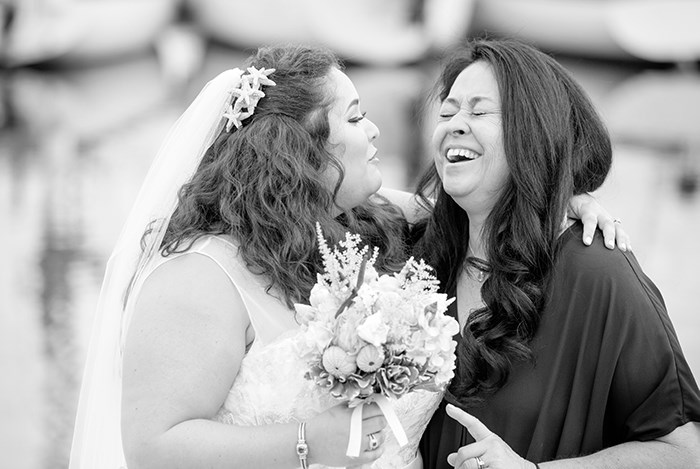 Rebecca Kallman
Nominated by Davi Kallman
Rebecca has not only made an impact on her daughter's life at WSU, but she's also been a positive influence on her daughter's friend's lives. "In addition to serving as my mother, she has gone above and beyond the call of motherly duties to be a surrogate mother to my friends in Pullman. She sends letters and gifts to my friends who are not as supported as I am, and by doing this, she has truly changed how my friends see themselves and in turn, it has positively impacted their time at WSU."
Rebecca would come down to Pullman for Thanksgiving to host, she would have her daughter invite friends and peers who couldn't go home to celebrate with their families. She has helped her daughter along with others financially and has always been supportive of their hard work while getting their graduate degree."My friends and I often struggle financially and emotionally due to the struggles of graduate school.  Realizing these stressors, she has sent my friends money for groceries and has helped them with going to academic conferences even when she does not personally have the funds."
Mama K, as everyone calls her is "truly the embodiment of the Cougs helping Cougs spirit."